Chester Racecourse has announced that racing will return to the Roodee on June 25 and tickets will be on sale from Monday 15 March. This exciting news will bring joy to many who have missed out on the thrill of racing in 2020.  Find out more from Chester Racecourse here …
Tickets will go on sale next week for the return of racing at the famous Chester Racecourse.
After a year of racing behind closed doors, Chester Race Company Ltd., is today looking forward to becoming one of the first major events in the country to welcome back full capacity crowds.
And to kick-start the big return to racing, the racecourse will be unveiling a new £1M Champagne Garden enabling visitors to get close to all of the action in the Paddock and Parade Ring – home to the winning horses, jockeys, owners and trainers!
This exclusive area, which is under-cover, will offer a hosted table service, along with exclusive betting facilities and live entertainment – all of this, together with some of the most spectacular views across the famous racecourse.
The Government's proposed June 21st date for the end of all Covid-19 restrictions is perfectly timed with the start of the summer season at Chester – just days before Clogau Ladies Evening on Friday, June 25th and the Summer Festival on Saturday, June 26th.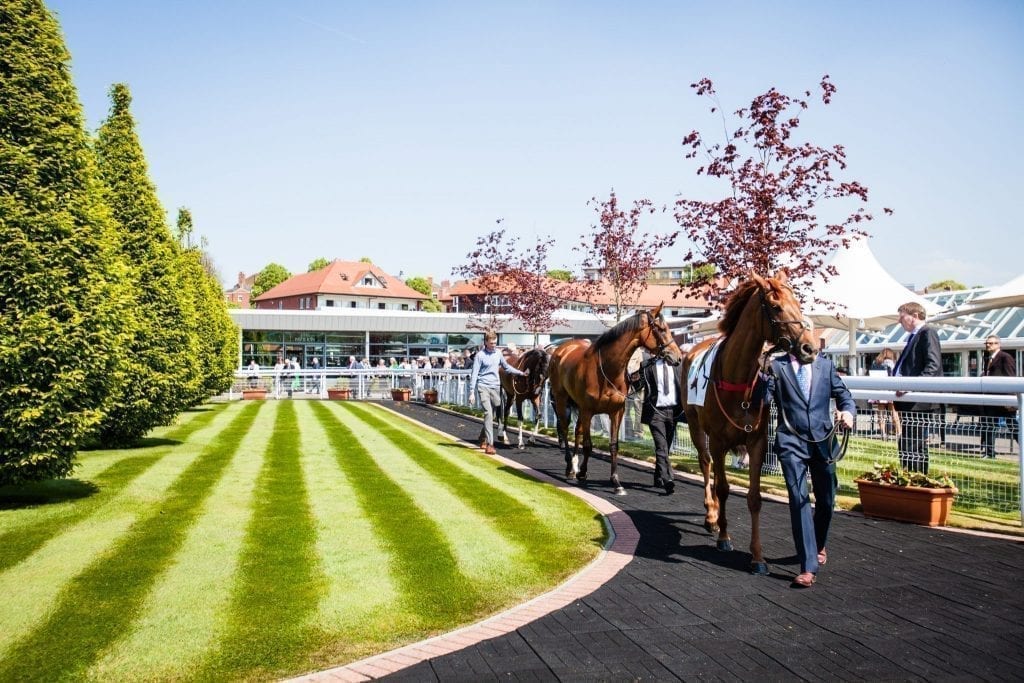 Tickets will be on sale for both of these events from March 15th.
Tickets will also be available from this date for the remaining seven fixtures of the summer and autumn seasons at Chester, including:
July 9th: Ladies and Gents' Evening
July 10th: City Plate Day
August 21st: Ladies Day
September 10th: Autumn Festival Friday
September 11th: Autumn Festival Saturday
September 25th: Event name to be confirmed
October 2nd: Season Finale
Richard Thomas, Chief Executive of Chester Race Company Ltd., said: "We are delighted we are now in a position to welcome back visitors to our magnificent racecourse and go on sale with tickets. It has been a long year without the wonderful atmosphere of racing fans around the course.
"We are expecting there to be a huge demand as people can finally look forward to leaving their homes, meeting with friends again and enjoying social get-togethers.
"The 2021 season at Chester promises to be one packed with the very best in hospitality and first-class racing – all in one magnificent and magical historical location!"
There will be a variety of hospitality packages available throughout the season whether it is a day/evening out with a group of friends, or a special celebration for a birthday or anniversary.
Meanwhile, Chester Racecourse had been working hard behind the scenes with a mass testing plan which would have allowed a limited number of spectators at the Boodles May Festival. Unfortunately, the most recent Government restrictions mean those plans will be put on hold and the Boodles May Festival will be held behind closed doors.
Racing fans can, however, still continue to enjoy all of the action from home by tuning into Sky Sports Racing or following the Chester Racecourse social media channels.
Racing started in Chester – the oldest operating racecourse in the world – on Shrove Tuesday in 1539 and in nearly 500 years there have only been three major stoppages; the English Civil War, World War 1 and World War 2.  When racing was reinstated in 1946, the pent- up demand resulted in a record attendance of 103,993 racegoers on Cup Day.
Tickets for the 2021 season are available from Monday.