The shopping days are dwindling but if you've still got Christmas presents to buy no matter where you need to send them, there's still time to find the perfect gift. Find out more from Treasure Hunt Chester here …
The countdown to Christmas is on – whatever that means these days! Whether you're driving home for Christmas, or hanging up your stockings on the wall, if you're stuck for what to get your dad/neighbour/mother-in-law, Treasure Hunt Chester could be the perfect gift.
How does it work?
We've got games in 11 cities, so wherever your loved ones may be, they won't be far from one of our adventures!
You can choose to send a digital voucher, or have one delivered straight from Santa himself (via Treasure Hunt HQ! 😂).
To be sure to get a postal gift voucher in time for Christmas day, order by 2pm on Tuesday 21st December.
You can order digital vouchers right up until Christmas day (or after!), so they're ideal for emergency, last minute "😲 we forgot to buy something for [insert surprise Christmas guest's name]!" sort of gifts.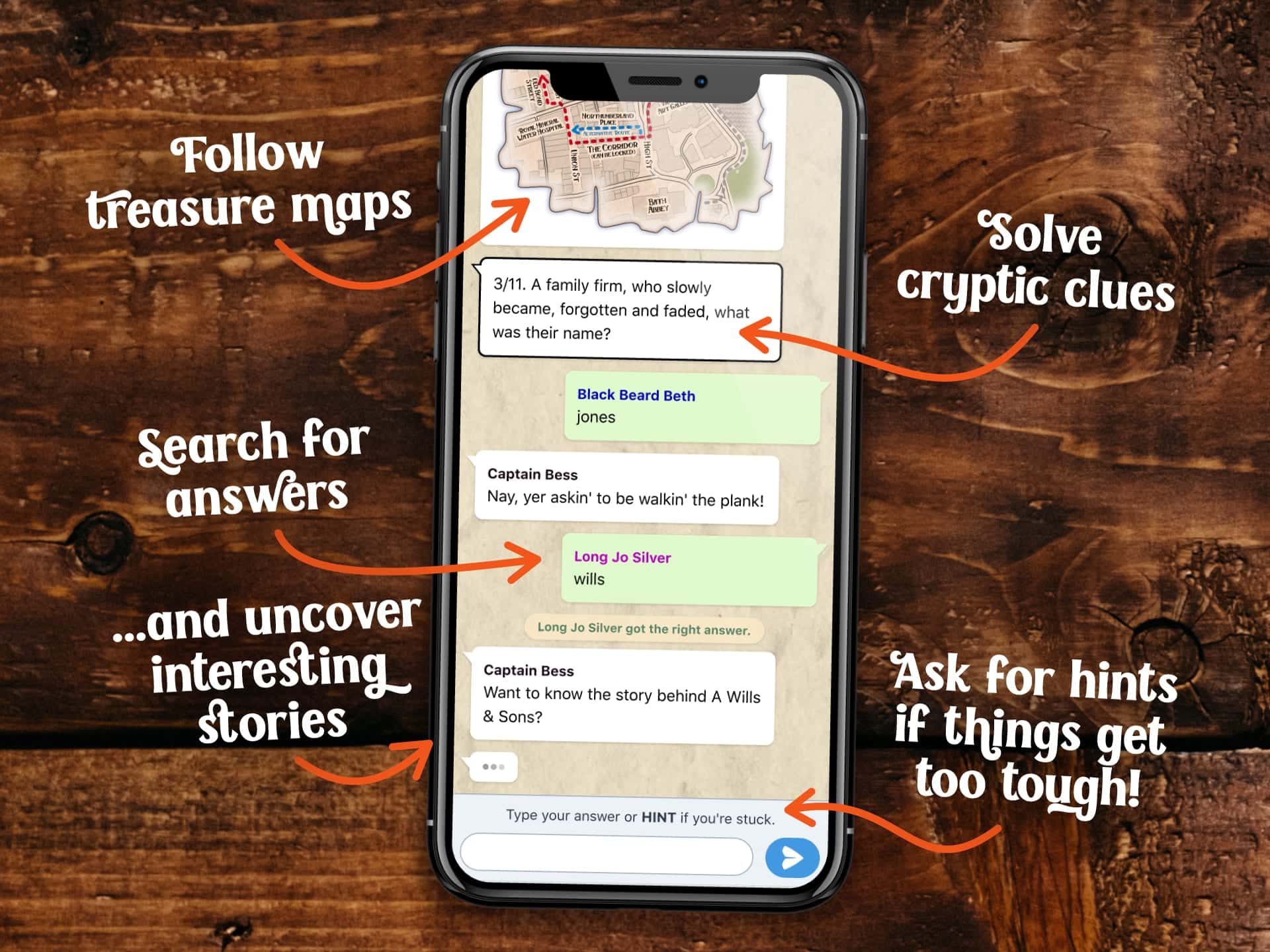 With their gift voucher in hand, your sister's boyfriend/office secret santa/teenage son, can click onto our website and choose a date and time that works for them (all the instructions are on the voucher).
They'll be testing out their essential pirate skills – following treasure maps, solving cryptic clues, and looking carefully around the city to find the answers. They'll all be led around the city by a bossy pirate character who sends messages to their phones.