The beginning of the end is in sight and from 29 March you can meet up with 6 people from two households outside and where better to enjoy your time than the beautiful city of Chester.  Make your first venture back to the city an adventure – find out more from Treasure Hunt Chester here …
Get together this Easter
It's the moment we've all been waiting for – at long last we can meet outdoors again!
It feels like it's all coming at once, with the change to the rules, Easter bank holiday weekend AND the clocks going forward.
Hooray to an extra hour of daylight so we can make the most of being together outdoors.
Meet up outdoors with Treasure Hunt Chester
What are you planning to do when you can see your friends again?
You could just go for a walk, and that's great but it's tricky to walk and talk in a group while also social distancing.
And what are you going to talk about? Let's face it, you haven't been doing much!
Treasure Hunt Chester is the perfect solution.
It gives you something to break the ice. It's completely outdoors. You play as a group, but all on your own phones. You can spread out to look for clues, so social distancing is fine.
You can stop for a picnic and take your time catching up.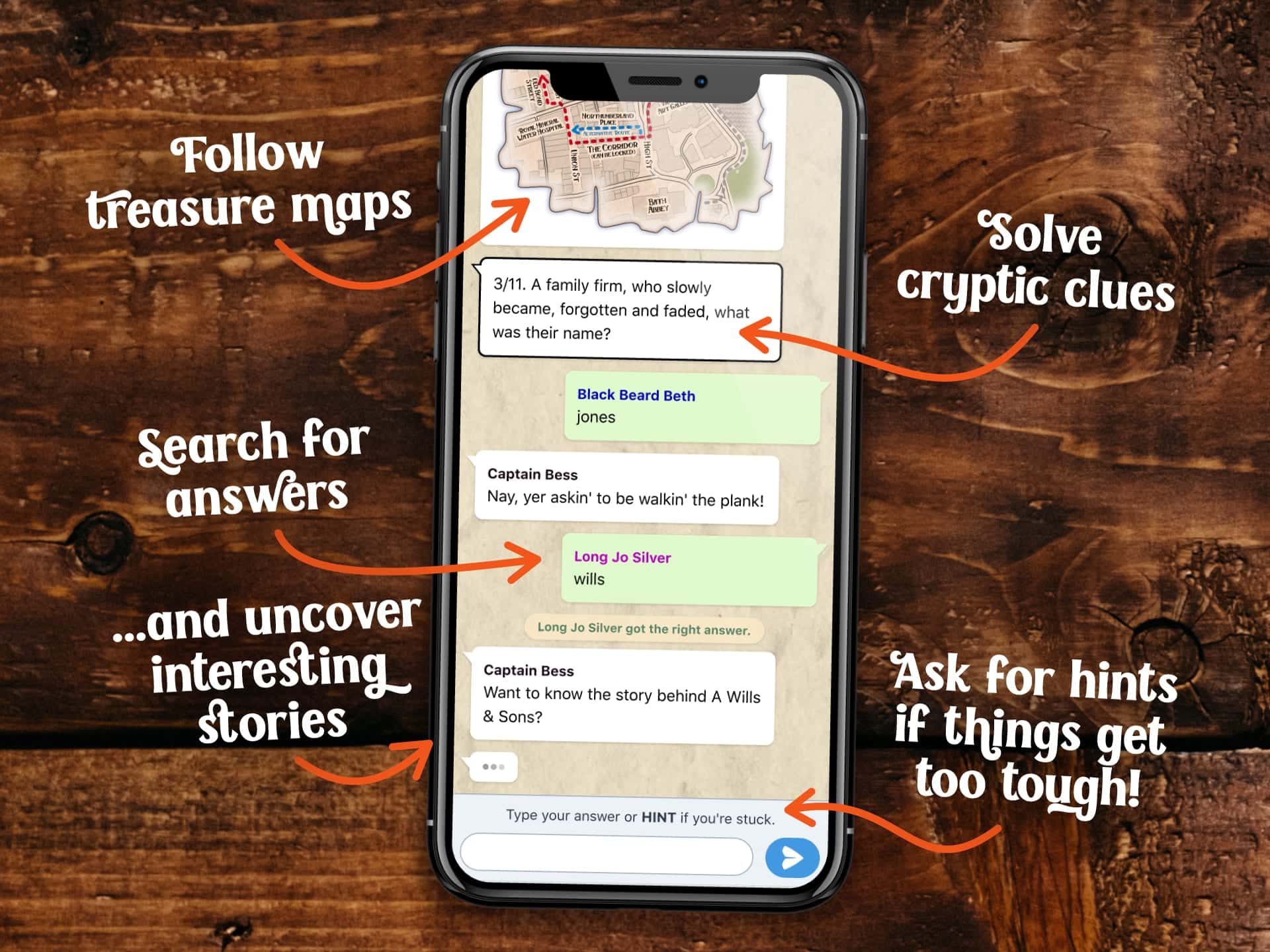 Sure, pubs and cafes may not be open, but how about supporting a local business and getting something to take-away? Buy yourselves a boozy picnic and make a day of it!
The new rules
After 12 weeks of full-on lockdown, from Monday 29th we can meet outdoors with 6 people or two households.
We still have to do social distancing, and unfortunately we can't go to pubs and cafes just yet (April 12th at the earliest).
The official "stay at home" message is finally over. We still have to "minimise travel" and we can't stay overnight, but we can have a nice day in Chester together.
Fancy it?
Get together this Easter with Treasure Hunt Chester.