One of Chester's treasures, Storyhouse, is still battling for survival, but thanks to over 5000 people who became members, the future is looking brighter and an extended Summer programme is something we can all look forward to! Find out more from Storyhouse here …
Save Storyhouse, Save the Summer!
Our doors are still shut, this time since Boxing Day. We're in the same boat as most – taking on water, not always sinking, but getting really tired of paddling.
But spring is here. Looking back, we've had as good a year as we could manage. We're proud to have been arguably the country's busiest cultural venue during the pandemic. We've said that we think that the UK's theatres should try to be open where possible for their communities, and we've led the way in that and in showing that socially distanced theatre can work. We staged the UK's only full-scale theatre show in the summer in Grosvenor Park, and over 13,000 of you saw A Christmas Carol in person and online across four continents. We even made a small surplus on both, helping our charity's resilience. If social distancing stays for a while we're ready to go and we can make it work, for us and for you.
Since we closed on 23 March last year (the last theatre to do so – we ran a soup kitchen from the lobby) we've raised £2.5m to keep us afloat. That's what it's taken to keep the wolf from our door, and that's been huge.
But the big difference has been you. Over 5,000 of you have joined as members – £4 a month means a vaccine-sized route to freedom for us. The pandemic has reminded us that in end, we have each other, and that's all.
This summer, we are going all in, on being outside. We'll be opening Grosvenor Park Open Air Theatre in mid-May for a 13-week season of extended joy. Open-air cinema Moonlight Flicks will be open in Dean's Field for a similar length of time, and on tour as well. Hopefully, we'll open Storyhouse in mid-April and start putting on shows and films indoors in mid-May. The internationally celebrated Storyhouse library will be open as early as we are allowed, and of course we'll be the first theatre, library, and cinema to re-open, for the third time of asking.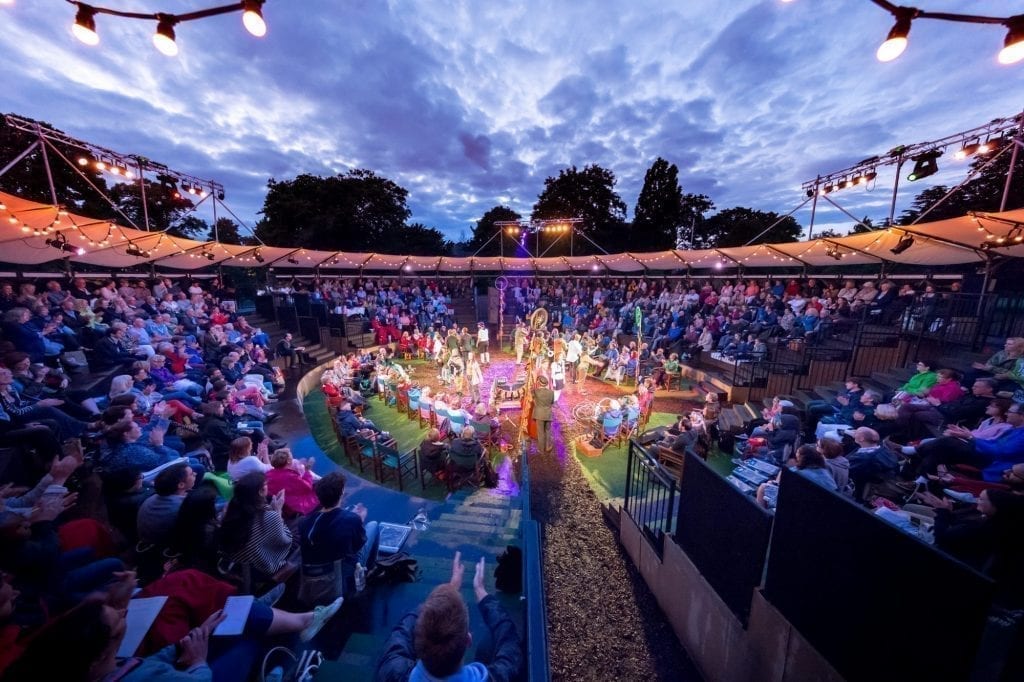 The fight to save our charity is still on, and we need you more than ever, thank you being such a big part of the story.
When we opened our Christmas show, our mission was to Save Storyhouse, Save Christmas and Save Tiny Tim. We still need to Save Storyhouse. The summer might be looking good, however you need to save your skin! So bring your own sun tan lotion – and we can't slap it on for you like normal, that's a Covid can't…
Save Storyhouse, Save the Summer!
See you soon. And thank you.